Alibaba Group Holding's fintech affiliate Ant Group has applied for a patent involving the use of palm recognition in digital payments, as Chinese tech firms race to explore the usage of biometrics in cashless transactions.
With facial recognition becoming an increasingly common way of verifying payments in China, Ant subsidiary Alipay (Hangzhou) Information Technology Co in March filed an application for a patent on the use of palm recognition in payments and devices, according to information released this week by business registration website Tianyancha.
Alibaba owns the South China Morning Post.
According to China's patent law, a patent applicant can choose to publish information about its application as late as 18 months after filing. Authorities will review the application to decide whether a patent can be granted.
A summary of the patent manual, seen on Tianyancha, showed how Ant's technology is designed to work. After users submit a payment verification request, a camera on the user terminal will capture their palm image and cross-check it with their pre-submitted biometrics record.
The user terminal may come in the form of a mobile phone, a tablet computer, an e-book reader, a virtual reality device, or a vehicle-mounted device, according to the information.
The application came after Chinese media reported in February that Alipay had been "accelerating the development" of its palm payments technology, including hardware equipment, since last year.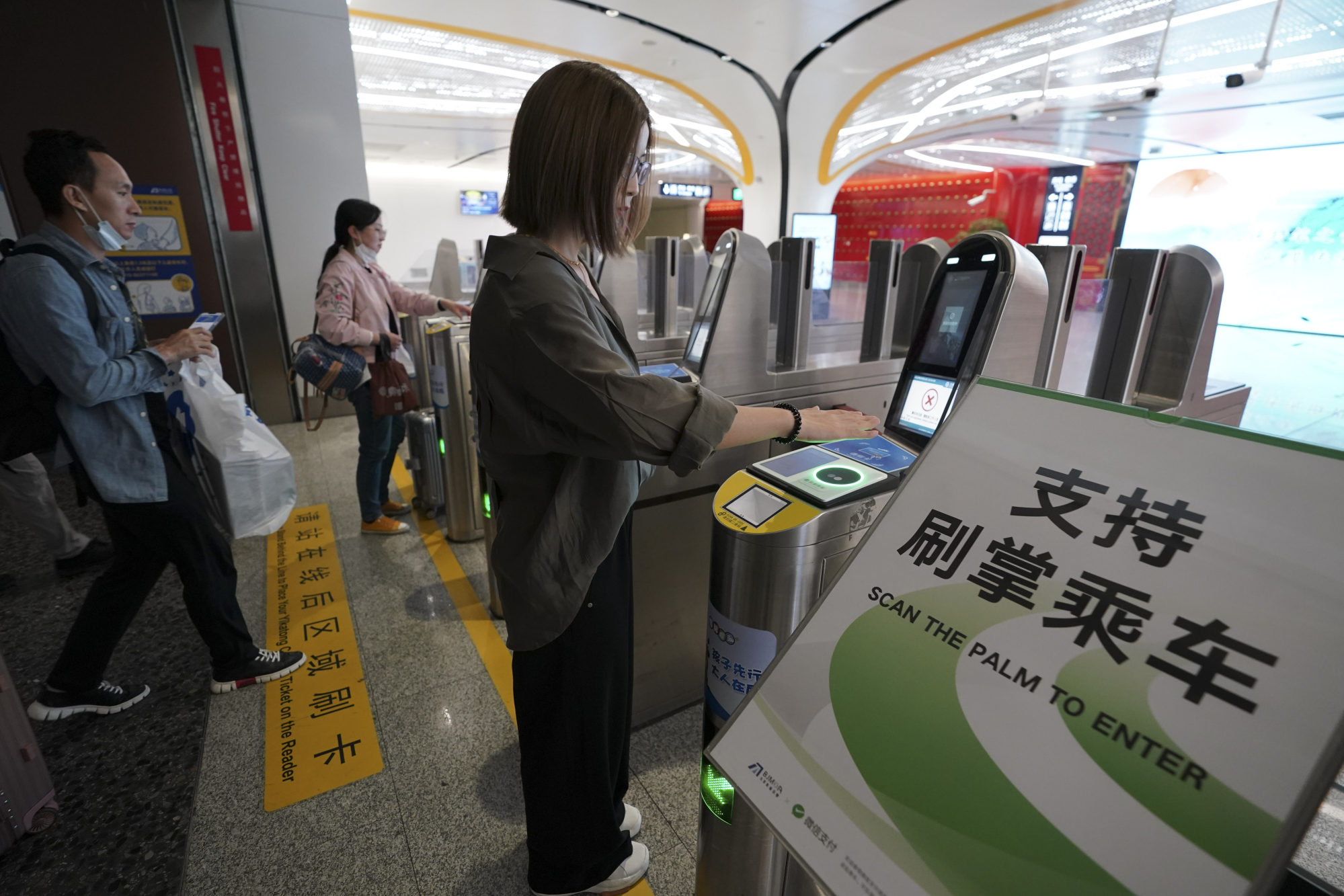 Alipay will not be the first to roll out such services. The domestic version of Tencent Holdings' WeChat Pay, known as Weixin Pay, in May started allowing riders in Beijing's Daxing Airport Express Line to
pay train fares by showing their palms
.
When users hold their hands over a scanner at the turnstile, the system automatically deducts the fare from their WeChat account, according to Tencent. The company has said it is gradually introducing palm payments in other settings, including offices, school campuses, shops and restaurants.
WeChat Pay and Alipay together account for more than 90 per cent of the mobile payments market in mainland China.
Big Tech companies around the world have also been working on palm recognition. In the US, e-commerce giant Amazon.com launched its own hand-scan technology called Amazon One in offline stores in 2020, later expanding it to various locations of its grocery chain Whole Foods.
link