About
21st century learning means moving beyond the traditional constraints and confinements of a one-sized, teacher-directed curriculum towards developing a creative, divergent, and rigorous learning environment that is personalized and differentiated. The aim of a critical makerspace is to engage learners through authentic critical challenges and provocations. Through the act of making and tinkering, people are able to engage in real-world applications relevant to their own lives in a space that builds innovation, critical thinking, multi-literacies, communication, and collaboration skills.
The focus of this conference is the unequivocal implementation of equity, diversity, inclusion, decolonization, anti-racism (EDIDA) frameworks for the design of highly critical, responsive, and inclusive makerspaces that start with a culture that promotes equity and reduces disparities.
Makerspace
The maker movement, including the creation of physical or digital items utilizing no-tech, low-tech, and high-tech tools, is a recent phenomenon in education and corporations. Many educators and industry leaders do not know how to effectively infuse, implement, identify, and design curriculum content and/or innovate ideas and execute deliverables through Makerspace structures, particularly while ensuring the space and content are culturally relevant, responsive, and inclusive.
A Makerspace is a physical or digital space that allows individuals to tinker and make decisions to solve critical problems, ideate innovative solutions, and develop new ways of learning, knowing, and doing. Following the Inclusive Makerspace Conference, the MET team will be launching a brand new Makerspace at the UBC campus.
Schedule
Pre-Conference Celebration
Date: Tuesday, May 23, 2023
Time: 3–6PM (PT)
Location: UBC Ponderosa Commons Ballroom, 6445 University Blvd. See map.
Main Conference
Date: Wednesday, May 24 + Thursday, May 25, 2023
Time: 9AM–4PM (PT)*
Location: UBC Faculty of Education, Neville Scarfe Building, 2125 Main Mall. See map.
*All-day event, exact times TBD.
Keynote Speakers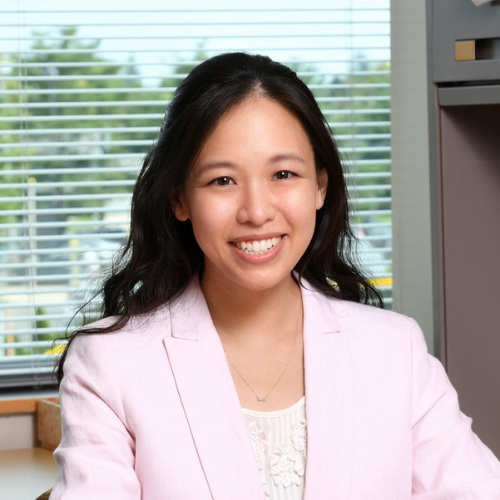 Hannah Kye
"People and Pedagogies in Inclusive Maker Education"
Dr. Kye, Ed.D., is an Assistant Professor of Interdisciplinary and Inclusive Education at Rowan University. Informed by her background as an elementary science and maker teacher, her work explores culturally responsive and family-engaged maker education. In national and international forums, she presents and publishes on STEM education for young children and their teachers with a focus on access and diversity.
Pre-Conference | May 23
FREE
---
Day 1 | May 24
$115 CAD
---
Day 2 | May 25
$115 CAD
---
Full 2 days | May 24 + 25
$200 CAD
Virtual Conference | May 24 + 25
$100 CAD
Registration
Registration deadline: April 28, 2023.
---
Cancellation Policy
Cancellation requests must be received by email to [email protected] prior to April 21, 2023. A full refund will be issued, minus a $20 CAD processing fee.
Call for Proposals
If you're a maker, expert, academic, student, or an industrial actor in education at any level and in any setting (e.g. Faculty, Staff, Students, Pre-Service and In-Service Teachers, Librarians, Instructional Designers, Community Workers), we invite you to submit a proposal!
---
Presentation Formats
Creation Lab or Interactive Making Session
Panel
Poster
Individual Paper
Roundtable
---
Topic Suggestions
Designing and implementing Inclusive Makerspaces
Educational Research to Understand the Values of Making
Supporting and Promoting Innovation and Entrepreneurship
User Engagement, Curriculum Development, and Programming
Emerging Hardware and Software Tools for Makers
Game-based learning and Making
Accessibility
---
Fees
All presenters will be required to register for the conference and pay the fee in order to attend.
---
Details
For more detailed information on presentation formats, topic suggestions, and preparing your proposals submission, please see the Call for Proposals document.
---
Deadline
Submissions will be accepted until February 15, 2023 at 11:59 PM (PT).
---
Proposal form
Submit Proposal
link